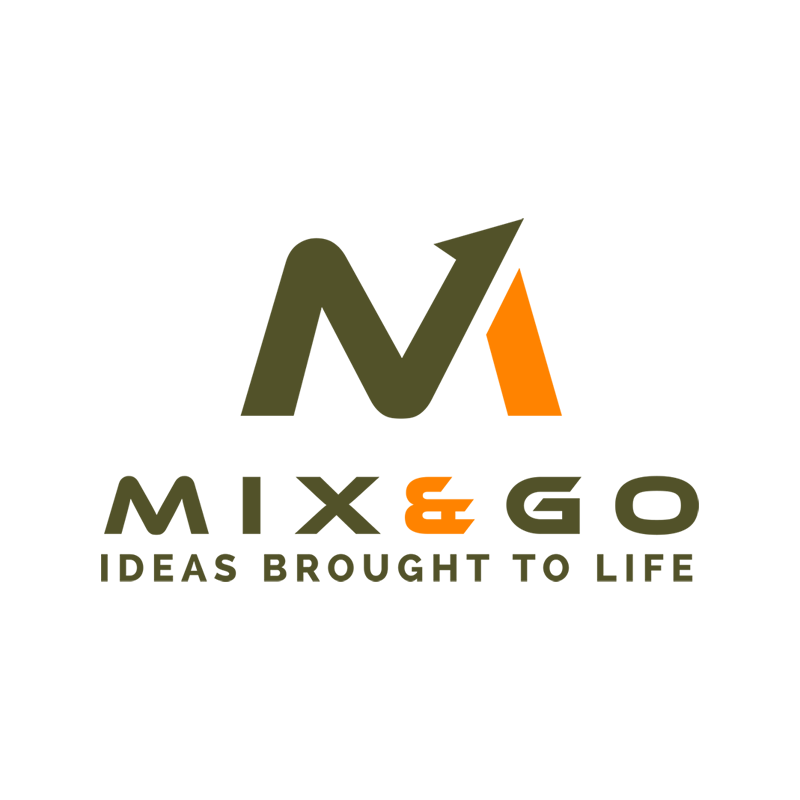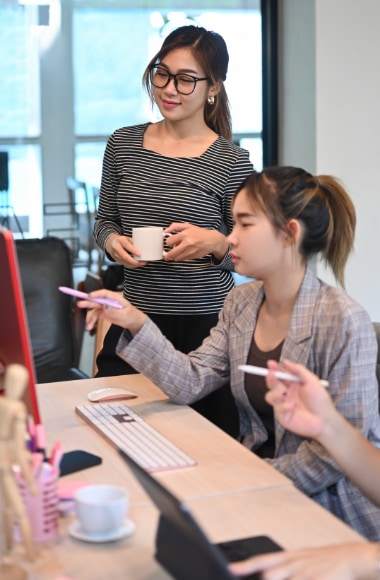 ⚡️ Hotwire - The #1 Feature in Ruby on Rails 7
Level Up Your
Ruby on Rails Team
With Hotwire
So they can
Improve performance with faster rendering speeds
Reduce Javascript complexity
Build real-time features quickly
Accelerate Development While Simplifying the Process
Hotwire (HTML Over The Wire) allows you to build modern, reactive, full-stack applications in half the time.
GET AHEAD
Give your entrie team a competitive edge in exchange for just 1 hour of their time.
SAVE RESOURCES
Hotwire cuts down on the Javascript complexity, making the product easier to maintain.
STAY UPDATED
Get lifetime access to all future updates of the this course so your teams is always up to date.
INTRODUCING
Learn Hotwire For Teams
Your Ruby on Rails Team Will:
Understand how Hotwire works in just 1 hour

Grok how its features improve app performance

Know how to build real-time features faster

Cut down on the Javascript complexity

Improve productivity and development cycles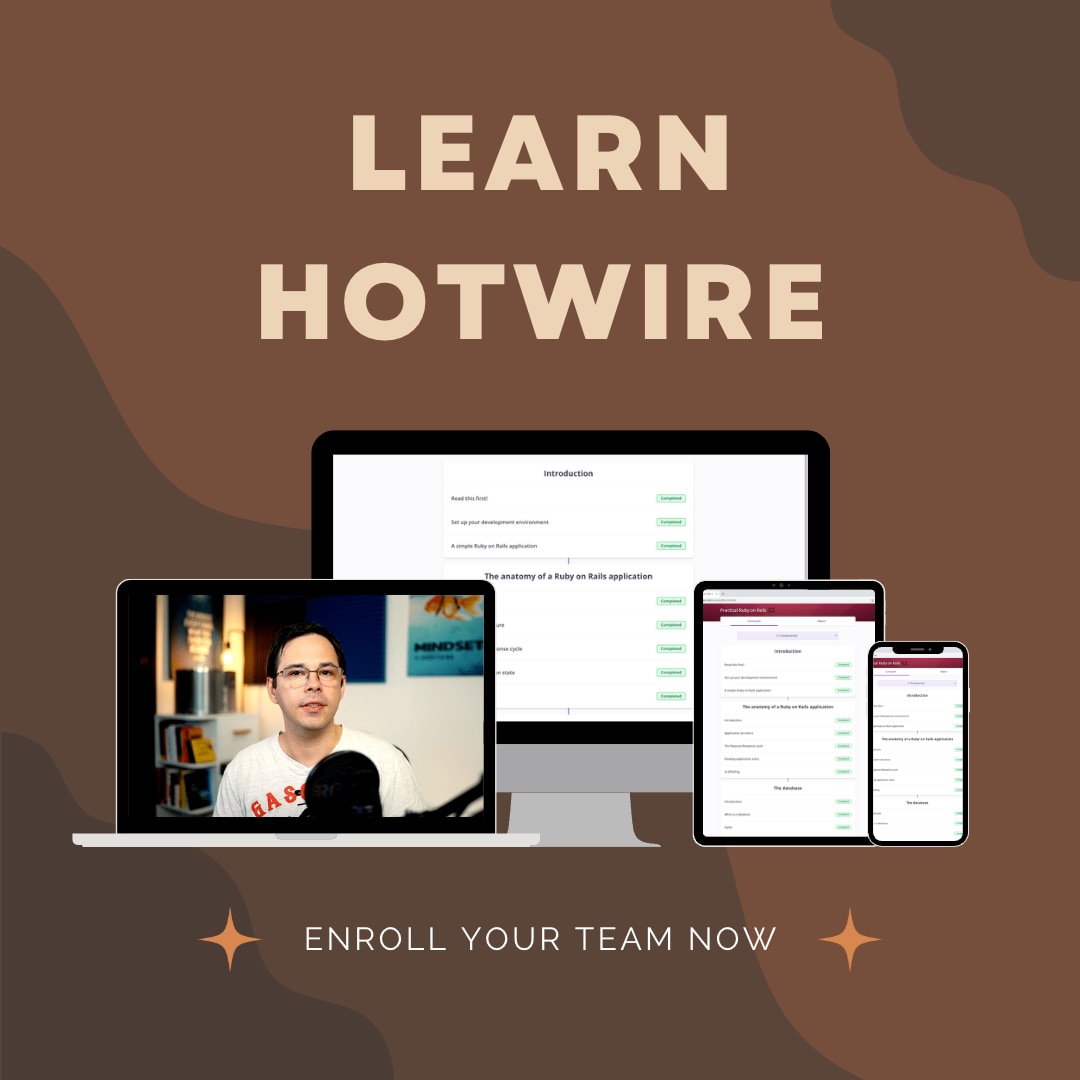 ---
"The course is beautifully done I'm currently in the second module and learned so much. You explain it very well."
— Shivathmaj Shenoy (Student)
---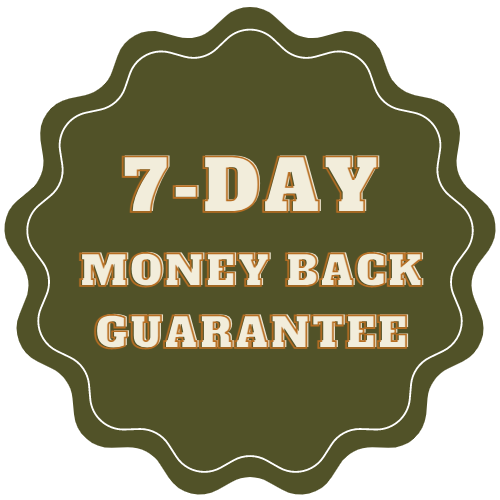 Plus You'll Be Backed by a 7-Day "Try It for Yourself" Money Back Guarantee
If you're on the fence... or if other courses have left you skeptical, then feel free to try the course for 7 days and see if your team likes it. If for whatever reason you decide isn't the best, just ask and we'll give you your money back. No questions asked.
---
"The content looks awesome, thanks for the quality put in your work."
— Kiruban (Student)
---
FREQUENTLY ASKED QUESTIONS
Burning Questions Asked
Who is teaching this course?
Your instructor is a seasoned Ruby on Rails consultant, author, and speaker with 15+ years of experience helping companies large and small build and scale SaaS applications to millions of users.
Does my team's location matter?
No. Your team can go through the course from anywhere in the world. In their own timezone.
Why do I need a team license?
The team license gives you 10 licenses (for 10 members of your team).
This course is a great investment for your entire development team.
What kind of projects will my team be working on?
There is one example project where your team can see how to create an Instragram clone using Hotwire.
In the near future, there will be more projects added to the course.
What if my team doesn't like it?
No course can ever please everyone, and that's why we are offering a 7-day money-back guarantee.
Just send an email to office@mixandgo.com and we'll give you your money back. No questions asked.
What if I have more questions?
For any questions, please send an email over at office@mixandgo.com.
© 2023 Mix & Go SRL. All rights reserved.