5 Essential Tips to Building Your One-Person Business, as a Tech Founder
Mar 24, 2023
 - 
5 min read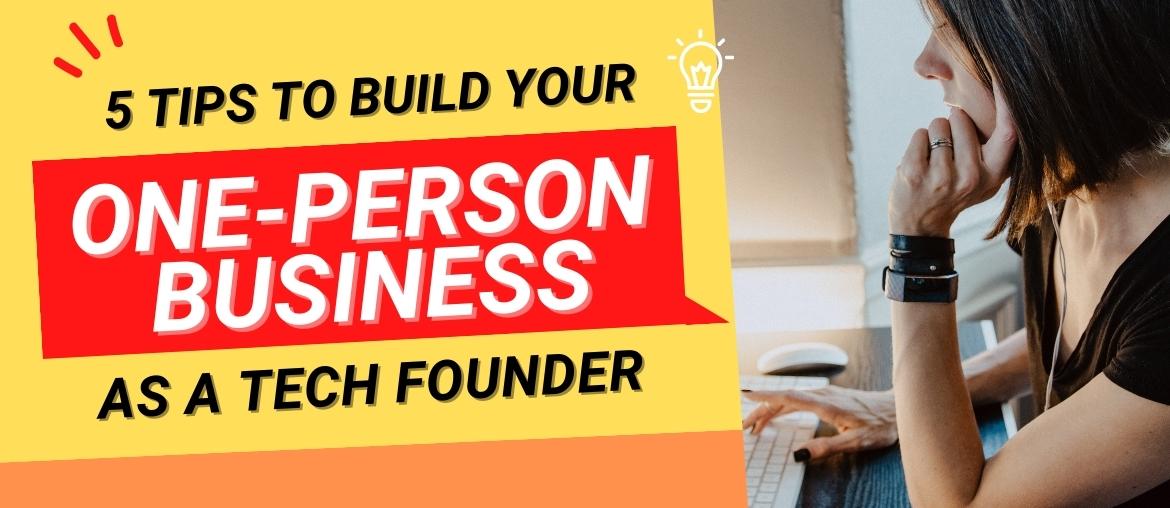 If you're looking for a way out of your 9-5 grind but you don't know where to start or how to increase your chances of success, here are five tips to get you started.
I love this quote because it serves as a reminder of why it's so important to keep going even when things don't go your way:
You can fail at what you don't want, so you might as well take a chance on doing what you love. — Jim Carrey.
Unfortunately too many people, held back by fear, feel trapped in unsatisfying jobs and miss opportunities for change. I can relate, having experienced similar struggles.
I was too afraid to fail
I was afraid my runway's too short
I was afraid to quit my 9-5
And I didn't know where to start
But I got started anyway because I was even more afraid of working for someone else for the rest of my life.
This was more than a decade ago, and I have been working on my business both part-time and full-time ever since.
And I've learned five key aspects that accelerate growth and optimize your time and resources. Here they are.
1: Money in the bank will keep your mental health in check
Without a doubt, mental clarity reigns supreme when it comes to building your business. A focused mind, free of any distractions, is the key to channeling all your energy in a single direction.
But to focus your mind, you need a sense of security and stability, which is why a healthy bank account is so important. It can alleviate any accumulated financial stress until the business takes off.
That's the most important reason, but it could also help with leverage.
You could delegate some tasks to other contractors to give yourself more time to focus on what you're good at.
2: Sales and marketing trump coding
A big part of your success will come from understanding your customers' needs and solving their problems. But that's not the entire story.
As developers, we trained ourselves to think analytically, and most of us are not well equipped to handle the emotional aspects of building a business.
The number one reason customers buy is to solve their problems. But they also want to feel understood and supported.
That's why I believe it's pretty easy for a one-person business to succeed, and it's also why it makes so much sense for you to learn about sales and marketing.
You'll discover a new reality in which coding is less critical than you would like to think. And you'll do a better job of solving customers' emotional needs.
3: Time is better than cash
Once you start building your business, you'll realize time is such a scarce resource, so you want to use it wisely.
Here are some of the things that work well for me:
Time blocking combined with the Pomodoro technique
Using a task management system like GTD or Bullet Journal
Eliminating all tasks that don't create value for the customer
Eliminating distractions by turning off notifications and using a dedicated space like my home office
The longer it takes you to ship your product to the world, the harder it will be to keep your motivation up. So use your time wisely and ship your product as soon as possible.
Actually, ship your product before you feel it's ready. It'll motivate you to keep working on it and get you valuable feedback from potential customers.
4: Planning your exit makes the product better
There are two types of exit you need to think about when you're getting started.
The first one is about transitioning from employee to business owner, which is pretty straight forward. You keep your job until your business makes enough money that you feel comfortable leaving.
So that's easy.
But the second one is about what happens next.
If you decide to stop working on the business, maybe because you want to retire or find a different path to pursue, you need to think about what that transition will look like.
If you do this right, your business will become much more valuable to potential buyers. Because you'll build your business in a way that it could easily be sold, and that means you'll build it in a way that it doesn't depend on you being there.
5: You are standing in your own way
Most developers I know (me included) like to think they're smart. And they assume way too much about what customers want instead of asking them.
I've wasted so many years writing code before asking customers what they wanted. I thought I knew. But I was wrong. And so are you.
If feels uncomfortable because you've never done it.
But it's way cheaper to just figure out what people want to buy, and then spend as little time as possible building a handful of high-value features.
Given how much time goes into building the product anyway, you cannot afford to go about it any other way.
This brings me back to why I love Ruby on Rails so much. It's because it's a phenomenal tool for this type of job. It can help you ship your app so much faster.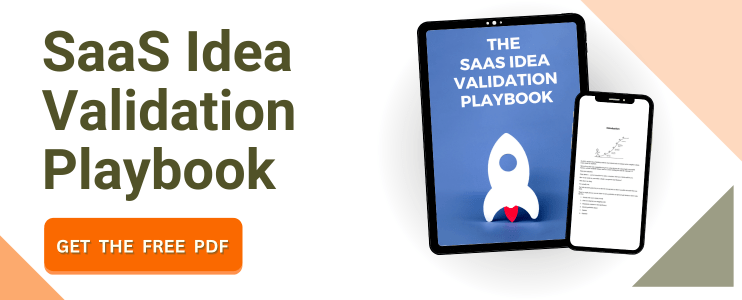 Whenever you're ready, there are 3 ways I can help you: